With a lower initial investment and less ongoing maintenance costs than disc drills with no compromise on performance, our Renovator Tine Drills make great economic sense. Duncan Tine Drills will perform equally well in cultivated ground or direct drilling into virgin ground, existing pasture or crops.
Seed and fertiliser is sown into inverted T seed slots, which are created by a Baker Boot mounted on a 25mm solid spring steel coil tine, generating a fine tilth (loose soil) bed to promote rapid seed germination. The principle of the inverted T slot is simple and effective, giving unmatched results in every soil type and climatic condition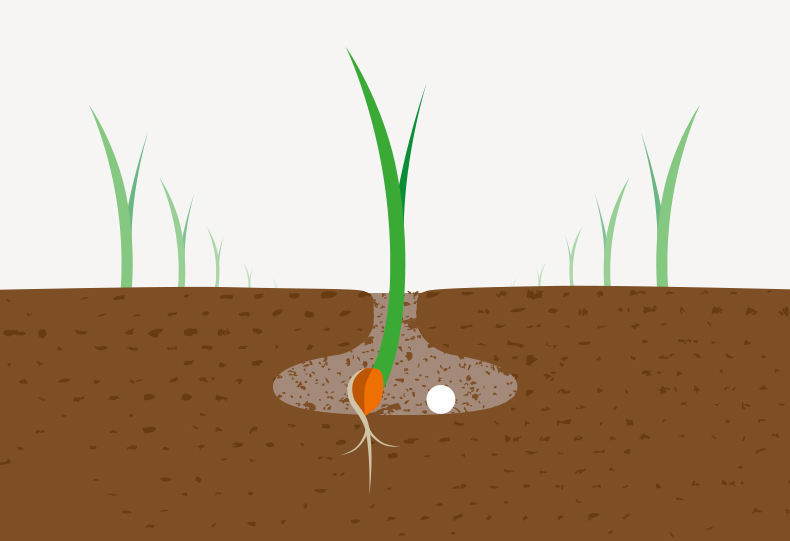 25mm Coil Tine
The tine has minimal sideways movement so that it tracks straight and it will follow an opening disc.
The tine pulls back before it lifts up out of the ground, so it is not placing seed on top of the ground.
Made from solid spring steel with no drilled holes to weaken it so it's very durable with minimal breakages.
Staggered tine mounting layout to assist trash flow.
Baker Boot
The Baker Boot is replaceable.
The tungsten carbide leading edge with a positive rake angle on the point penetrates the ground and opens up a slot.
The seed and fertiliser are placed at different depths for optimum germination.
The wings & heel of the boot create a cavity containing all of the key ingredients being seed, fertiliser, moisture, air and loose soil which is ideal for fast germination and rapid root development.
Please choose answers for each question, the results will display one or more suggested drills .